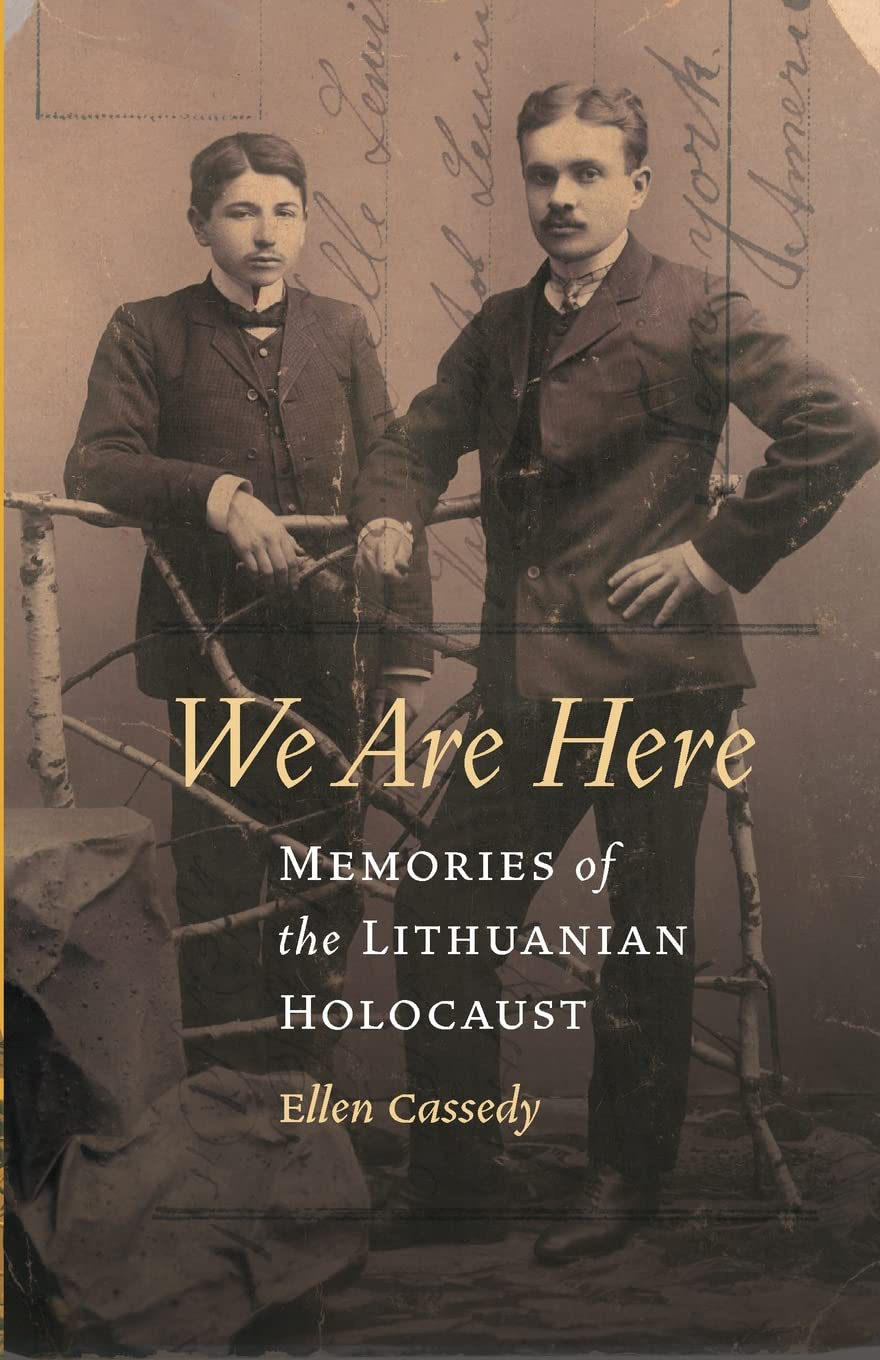 Winner of the Grub Street National Book Prize for Nonfiction, the Towson Prize for Literature, a Prakhin International Literary Foundation Award, the Silver Medal in History from ForeWord Reviews, and the Best Book Prize from the Association for the Advancement of Baltic Studies. Shortlisted for the William Saroyan International Prize for Writing.
We Are Here
Memories of the Lithuanian Holocaust
Ellen Cassedy set off into the Jewish heartland of Lithuania to study Yiddish and connect with her Jewish forebears.
But what began as a personal quest expanded into a groundbreaking exploration of how people in Lithuania—Jews and non-Jews—are confronting their Nazi and Soviet past in order to move forward into the future.
As she probed the terrain of memory, massacre, and moral dilemmas, Ellen changed her outlook on bystanders, victims, collaborators, rescuers—and herself. Her rich and deeply-felt account offers important insights—and hope.
---
"Brilliantly balanced, totally engaging, and constantly penetrating."
— PHILIP K. JASON, JEWISH BOOK COUNCIL

"This eloquent book can help us to reach out, open our hearts,
and rediscover one another in a spirit of mutual understanding."

— HON. VALDAS ADAMKUS, FORMER PRESIDENT OF LITHUANIA